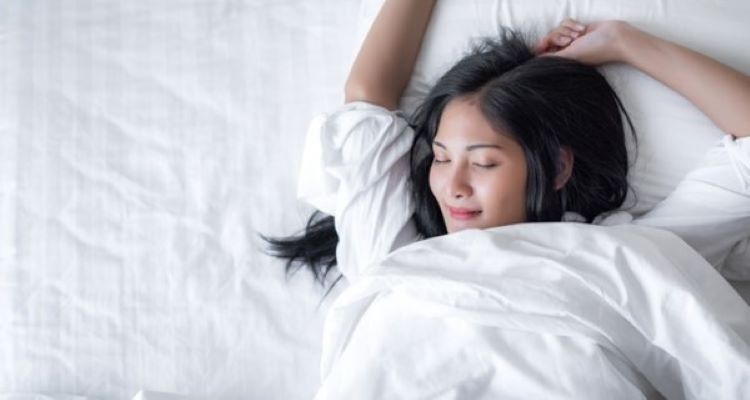 A good night's sleep isn't just nice — it's essential for good health. Our bedroom upgrades will help you get a better night's sleep every day.
No one likes feeling tired. Your eyes are heavy, your head aches, and everything feels just a little more irritating. But a lack of sleep isn't just unpleasant. It can also lead to an increased risk of weight gain, heart disease, high blood pressure, and lowered immune system functions. Someone get me a pillow, stat!
If you have trouble catching your forty winks at night, don't despair. Our bedroom upgrades for a better night's sleepwill help you go out like a light and wake up refreshed.
Bedding
Let's start where dreams are made—literally. Obviously, you should have a mattress that is the perfect level of firmness for your sleep position. But even the best mattress can be marred by poor bedding and pillows. Keep these bedding tips in mind:
Sheets: Using an all-natural material that fits the temperature outside is more important than the thread count. Cotton for the summer, flannel for the winter.
Comforter: There is a difference between a quilt and a duvet. Depending on your temperature and weight preferences, the one you choose can influence your sleep.
Pillows: Don't just look for the softest pillows. Look for pillows that will support your neck depending on your sleeping position. Tummy sleepers need the softest pillows, side sleepers the firmest, and back sleepers somewhere in the middle.
Massage Chair
Massages are more than a luxurious add-on to your next spa day. Massages help release muscle tension, improve breathing, lower your heart rate, and encourage dopamine and serotonin production. All that adds up to a great night's sleep. Why not bring the insomnia-busting benefits of massage into your bedroom by switching your recliner with a massage chair? Your back and your sleep schedule will thank you.
Diffuser
Diffusers may seem like a relatively simple bedroom update for better sleep, but they have a big impact. Aromatherapy with essential oils can help soothe your racing thoughts as well as relieve physical health symptoms that may be keeping you up. Essential oils like lavender, eucalyptus, chamomile, or bergamot are especially great for inducing sleep.