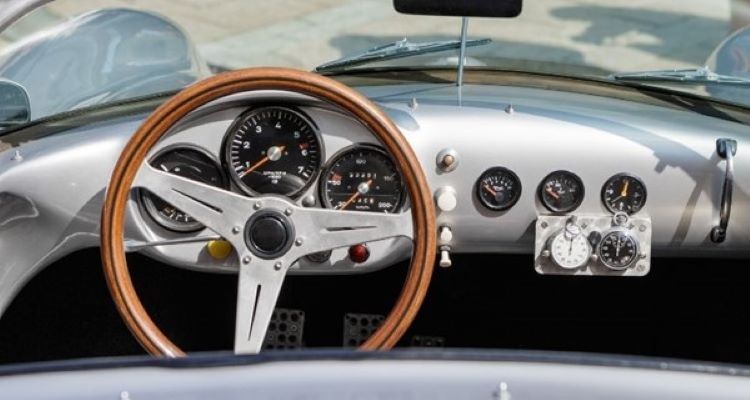 Your taste in wheels just might have been influenced by some of the most iconic luxury cars in movies and TV. Read ahead to learn about some awesome examples.
If you grew up to own a sports car or trophy vehicle, odds are that you were inspired by popular culture. The coolest characters came with equally cool wheels, and they made us want to have superpowers—or at least super speed. Which were the best? See if you agree that these were some of the most iconic luxury cars in movies and TV.
Knight Rider
1982 KITT
The Knight Industries Two Thousand was actually a modified black '82 Pontiac Trans Am, and it had its own crime-fighting, spunky personality. We hoped it was a glimpse of our automotive future, and in many ways, KITT did predict tech trends for high-end vehicles, like self-driving cars. Other fantasy features also came to fruition: telephone connectivity, video displays, and emergency braking systems. Of course, not every wish comes true. That's why we're still waiting for cars with KITT's built-in flamethrowers, two-wheel ski drive, and ability to smell.
Ferris Bueller's Day Off
1961 Ferrari 250 GT
In retrospect, what was the cherry-red roadster meant to symbolize in this teenage rebellion classic? Consumerism? Authority? Selling out as an adult? Cameron opined that his father loved the car more than him, and you can almost understand it. The legendary car became almost as big a star as Matthew Broderick. In 2008, English radio host Chris Evans bought it at auction for $10.9 million.
Batman
1966 Batmobile
The latest crop of Batmobiles in the movies have gotten darker and more tank-like. Why so serious? The campy TV hit boasted an appropriately kitschy super vehicle with bright red stripes, bat logo branding, fins, and a grille that resembled a mouth (with internal mounted rockets). Among the other features that made the Batmobile so special:
The Bat Phone
The Bat-deflector
The Bat-zooka
The Bat-tering Ram
Bat-scope
Bat-magnet
Goldfinger
1964 Aston Martin DB5
James Bond was the epitome of smooth, and his choice of cars was often an Aston Martin. His love interests didn't tend to last longer than an hour and a half, but the DB5 made appearances in 11 more Bond films over 50 years. Sleek, compact, elegant but not too flashy, the DB5 was fast enough to catch bad guys, easy to park, and had enough trunk space for the odd jet pack and water cannon. In 2006, we learned that it could even flip over seven times, leaving Daniel Craig's pretty face with just a scratch.
Magnum, P.I.
1979 Ferrari 308 GTS
From the first Grand Prix win in 1951, Ferrari captured the world's attention. It became shorthand for the best money can buy, which might be why the 308 made so many cameos: The Cannonball Run (1981), National Lampoon's Vacation (1983), and even the animated Transformers series (1984). But it became one of the most iconic luxury cars in movies and TV as the best-looking character in Magnum, P.I.—which is saying something. Each season, Magnum had the next year's model but the same license plate: ROBIN 1.