"FAMILY BUSINESS TRANSFORMATION SUMMITS"
Since its inception in 2016, SFO has been organizing its "SIGNATURE SUMMITS" designed to foster dialogue amongst the Family Business Members.
In each summit, between 12 -15 leaders and experts from industry, finance, consulting and technology are invited to take part in the summit and address a huge gathering of Family Businesses / Industrialists / Entrepreneurs / Corporate. The summit is a forum for informal discussions about mega-trends and major issues facing the industry and business. It brings to the fore a lucid and simple method of addressing complexity and driving superior value through reinventing business models for 10X growth , governance systems , management infrastructure and enabling structural capital. 
The meetings are held in partnership with various industry, business associations . Participants are free to use the information received and take services of the speakers involved through the B2B and B2C meetings facilitated by SFO and the partner associations after the summit.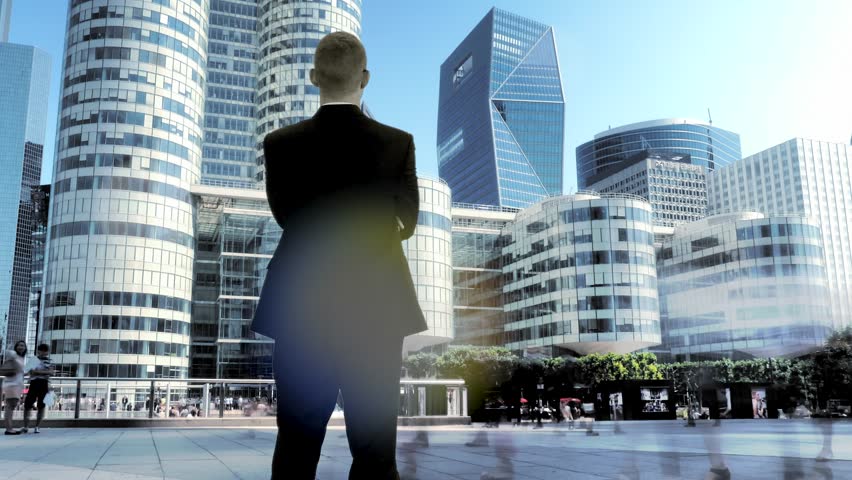 But neither the identity nor the affiliation of the speaker(s) nor of any other participant may be revealed. 
There is no detailed agenda, but a "Conclave Format" on the following lines that is adhered to.
All such summits can be tracked here for dates and participation
A press release including the list of topics and participants for upcoming summit is as mentioned below. 
 SFO Family Business Transformation Summit
SFO organizes Family Business Transformation Summits worldwide.
These summits have subject matter experts drawn from various Industries and Knowledge Areas. 
Each summit provides our Family Business Member Companies with industry leading practices and disruptive ideas to help design and deliver value-oriented Operational Excellence end-to-end Business Transformation .
Participants take away practical lessons on how to gain measurable benefits that transcend cost cutting to deliver revenue growth through execution advantage, and rigorous process execution across the enterprise to deliver certainty of outcomes.
Opportunity for Family Businesses : Focused on the following key trends and pressing issues that matter most for your Business. Invitation.
To support that, achieving 100x growth at Billion Dollar Scale.  
Strategic Vision.
Operational Excellence and Business Transformation.
Decoding BlockChain Use Cases for Businesses / Industry.
Industry 4.0 – The Fourth Industrial Revolution.
Trusteeships For Family Businesses.
Taxes & Valuation Compliances.
From Wall Street To Dalal Street - Importance of Corporate Ratings.
The Art of Valuations and Financial Restructuring.
Cheap Capital Sourcing.
Leadership Next in Family Businesses.
Alternative Energy - Renewables Strategy for Family Businesses.
Business at the Edge – Where law and business meet.
Corporate Governance – Power of Ethics which every Board Should Know.
Digital Transformation & Adapting to Advanced Exponential Technologies ( AI, Block Chain, ML, DL, IOT, Drones, Robotics, Big Data, Cloud Computing, Autonomous Vehicles etc).
Opportunity for Advisors : To share with the Family Businesses / Industrialists / Corporate why your domain as an internal structure is important for their company and how you can help them be very competitive to double their revenue in the same period that the country doubles its GDP.
AGENDA : Link to Brochure
 Session Details
Organization

14:00 : Opening + Speech.

Officials

SGCCI

14:05 : A New Universe of Opportunities - Setting the Tone of the Conclave.

Mr. Mehta

SFO

14:20 : Exponential and Limitless Organizations Achieving 100x growth businesses around the next Billion Dollar Impact Ideas / Opportunities.

14:35 : Strategic Vision --- The Pursuit of Perfection.

Dr. Suresh Lulla  

14:50 : Operational Excellence – The High Velocity Edge.

Mr. Akash Borse

Faber Infinite

15:05 : Decoding BlockChain DNA – Use Cases for Businesses / Industry.

Mr Sudhir Chaudhary

Auxesis Group

15:20 : Industry 4.0 – Coming of the Fourth Industrial Revolution and what Exponential Technologies should Businesses Consider.

Mr. Jigar Raval

Yokogawa

15:35 : A Whole New World of Trusteeships.

Mr. Makarand Kulkarni / Miss M Bhat

Axis Trustee

15:50 : Control leads to compliance; autonomy leads to engagement. "Tax and Valuation Compliance's".

Mr. Paras Nath / Mr Dhwanit Vaidya

TRC

16:05 : From Wall Street To Dalal Street - Importance of Corporate Ratings.

Mr. Amar Mani Tripathi 

Previously Smera

16:20 : The Art of Valuations and Financial Restructuring.

Mr. Rajeev Shah

RBSA

16:35 : Defying Gravity : Leadership Next in Family Businesses.

Mr Siddharth Dhar

Saffron Consulting

16:50 : Alternative Energy: Not just for the tree hugging hippies anymore. Non – Renewables Strategy for Family Businesses.

Mr. Harin Trivedi / Mr Yogesh Talati

Krishjay

17:05 : Business at the Edge – Where law and business meet.

Mr. Ashish Makhija

AMCLawFirm

17:20 : Corporate Governance – Power of Ethics which every Board Should Know.

Mr. Manoj Raut

Institute Of Directors

17:35 : Cyber Defense for Businesses in a Cyber Physical World. 

Mr. Trishneet Arora

TAC

17:50 Delivering consistent customer experiences across multiple channels using AR / VR / MR.

Mr. Rakesh Vajpai

Prosares

18:05 : How machine learning (ML) & artificial intelligence (AI) and Data Analytics is changing our world.

Mr. Arun Pandey

IndiaNIC

18:20 : Carrying around computers is Byzantine- Dawn of The Cloud Computing Era.

Mrs. Menka Guda

Netmagic

18:35 : Daze of Disruption - How to Survive through Futurist Disruptive Technologies.

Mr  Prabhat Sood

Hinduja

 18:40 : Closing + Speech.

Officials

SGCCI

18:45 : Celebration Of Success --- Vote Of Thanks.

Mr. Mehta

SFO

18:50 : High Tea & Break for Opening Networking for Business Opportunities. ( B2B, B2C, B2G, C2C )

All Participants
Registration Details: 
SGCCI Surat Family Business Summit registration for delegates is free. 
Participants List:
All chamber members ( Current Membership is 8500) .
Venue : 
The Southern Gujarat Chamber of Commerce & Industry
"Samruddhi", 4th Floor,Nanpura,
Surat-395001,Gujarat, INDIA.
Day and Date: Saturday, 8th September, 2018
Time: - 2:00 PM
Prior registration must on link - https://bit.ly/2PlvWNz (Anytime)
Logistics : If you are travelling from the airport or railway station, take a cab and give them the mentioned address. The distance is same and the address of the Chamber is quite known to all the taxi / auto providers. 
If you are travelling by road, enter the city from the Palsana Turnpike and keep the Google Maps on.
Parking : 
Due to the High Court Order , parking around the venue is only allowed in a Pay and Use facility behind the building. Chamber Officials at the SGCCI entrance shall guide you for parking.
Speakers Lounge :  
Walk inside the Samruddhi Building, Nanpura, Near Makai Bridge, take the lift to the 4th Floor. We shall assemble at the SGCCI Surat at 1:30 pm sharp on 8th Sept in the Speakers Lounge on 4th Floor. The receptionist and Chamber Officials shall guide you. 
Advertisement : 
The objectives of Chambers of Commerce is to promote, protect and develop trade, commerce and industry. It is not a for profit organization. Since every Chamber of Commerce is bound by the laws and hence SGCCI will not allow any promotional material to be displayed or circulated in the gathering. 
Business Networking : 
Business networking is more than welcome as it is considered promotion of trade commerce and industry. Hence business cards are definitely allowed. Hence the networking session shall be most appropriate. Carrying 500 Business Cards is recommended.  
Time Management : 
In order that we have enough time for doing justice to all Speaker Presentations, Q&A, Business Networking it is critical that all of us manage time very efficiently. Please manage to finish it within your slotted 10 minutes. The Master Of Ceremonies shall be cautioning you before 2 minutes to time. Request to please honor allotted time so that all speakers may do justice to their times. 
Conclave Paraphernalia : Projectors and a common Laptop is available. It is recommended though to carry your presentations on your Laptop/ USB Drive.
Boarding : The city has following hotels with whom we have tie ups in case you plan a stay overnight. 
Air Travel : Morning and Evening flights are available from/to
 
Mumbai
Delhi
Goa
Ahmedabad
Bangalore
Bhavnagar
Chennai
Hyderabad
Jaipur
Kolkata
Patna
Air Carriers:

For Other Conclaves: 
If you are a participant, please  REGISTER HERE OR REGISTER HERE. 
I you are an expert, please submit a brief REGISTER HERE.and someone from our side shall contact you. Alternatively REGISTER HERE.