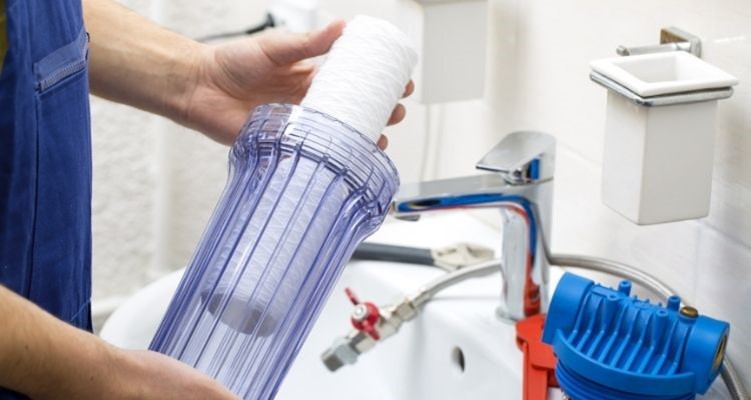 Reading Time: 4 minutes
Your home should be a place of comfort, safety, and health. Improve your well-being with this list of useful home improvements for healthier living.
Your house is the perfect place to unwind and enjoy yourself at the end of the day. You should always feel mentally and physically at ease within your home. That's why many people focus on products and upgrades that make their home a cleaner, safer place to live. After all, your wellness is a top priority. Whether you want to better your air quality or bask in more natural light, here are some of the best home improvements for healthier living.
Install a Whole-House Water Filter
Hydration is a cornerstone of a healthy lifestyle. You should always have safe, clean drinking water available in your home. Test your drinking water or contact your local municipality to determine the quality of your home's water. If you're not happy with the results, you can invest in a whole-house water filtration system to get rid of harmful pollutants. In addition to helping you stay hydrated, clean and conditioned water can boost the health of your hair and help you maintain clearer skin.
Boost Your Natural Lighting
The benefits of natural light are endless. Spending more time in the sun can lift your mood, improve your immune system, and aid in mental health. That's why one of the best home improvements for healthier living is to increase the amount of natural light in your home. You can upgrade your windows to let in more light and boost energy efficiency. A skylight is also a classy addition that will brighten any home. If you're in the mood to redecorate, you can also make your home feel brighter with a lighter color scheme.
Focus on Air Quality
Water quality isn't the only thing you should monitor. The air you breathe plays a major role in your health. Better air quality means fewer allergens, easier breathing, and an overall cleaner home. Fortunately, there are several ways to improve your home's air quality. Choose nontoxic building and decorating materials that are resistant to allergens, such as low-VOC flooring options. You can also upgrade air filters and install an air purifier to reduce dust and other particles. Another great way to improve air quality is through your décor. Live plants act as natural air filters while adding beauty to your home.