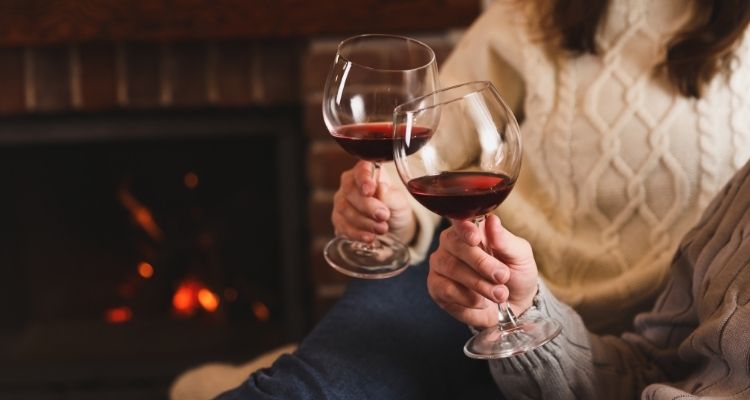 Reading Time: 4 minutes
Discover the best winter date night ideas for when you're stuck at home. You can cook together, enjoy a home spa, and play fun games on the couch.
We're all masters at being stuck at home by now. When all your date nights are virtual or in-house, it might be time to freshen things up and try something new. It's not impossible to impress your significant other with a homemade reservation for two. Therefore, try these winter date night ideas for when you are stuck at home.
Make Food Together
If food is the way to the heart, then the ultimate way for couples to bond must be cooking together. Use date night as an opportunity to try out a new recipe. Ensure you have all the ingredients and try a meal subscription box. You could even try making your favorite meal from a restaurant you haven't been able to visit lately. If you and your partner are competitive, challenge one another to a cook-off or bake-off. You can judge with a blind tasting and make the loser clean up the mess.
Host a Game Night
Whether or not you and your sweetheart are competitive, you can enjoy playing all sorts of games together. You never know what you might learn about your partner when you begin to play with—or against—one another. Most people have a deck of cards lying around, but other types of games to keep you entertained include:
board games
puzzles
video games
alternate reality games
virtual reality games
role-playing games
Livestream an Event
Although not the same as attending in-person, you can stream a live performance or join a virtual event. This vital way of connecting with the outside world also helps you to bond with your loved one. You can still enjoy an incredible date night by streaming movies and television, too. Make it a double date by virtually inviting friends or another couple to join you while you stream your show.
Relax at Home
Turn a room in your home into a luxury hotel or spa getaway. Gather lavish massage oils, bath salts, and lotions for the special day. Spa nights are one of many wintertime activities to pair with wine, or you might prefer to stay warm with a cup of cocoa or coffee. You could also add soft blankets and pillows to your bed that'll put you in the lap of luxury.
Plan a Trip
When you're stuck inside, make plans for your return to the outdoors. You can construct a bucket list with your partner that includes all the places you'd both like to visit. If you already have a list, start making plans to go somewhere you and your sweetheart have never been. Making plans is one of the best winter date night ideas for when you are stuck at home because it gives you something to look forward to.